New Grants Information Service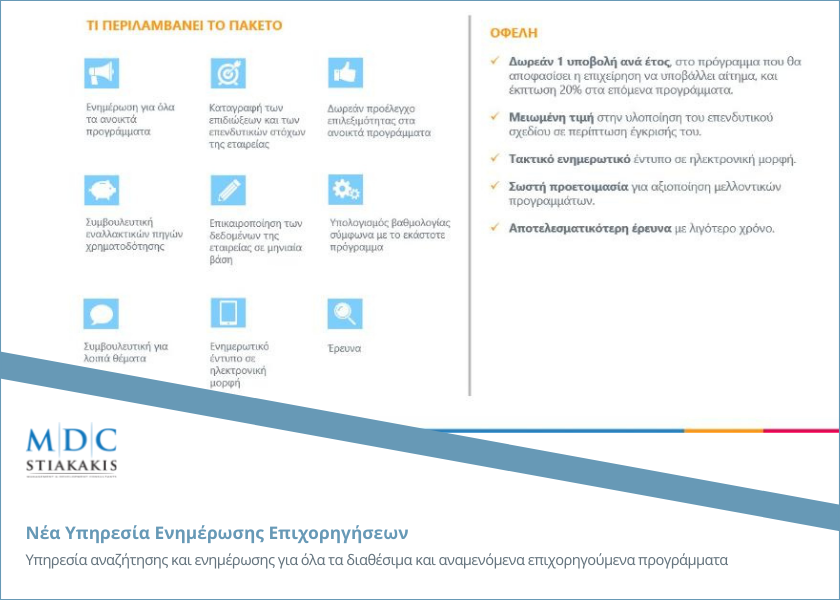 Published on
The great variety and the peculiarities of the subsidized programs that are constantly announced, require specialization and time for their proper monitoring by a company. This increases the chances of missing out on a financing opportunity that could be used for a new investment or to modernize an existing business.
Understanding this business need, we designed a comprehensive search and information service for all available and expected grant programs. So every investor can be sure that he will make the most of the existing grants, but also that he will be properly prepared so that he can more easily integrate into future ones.
The new integrated service includes:
Recording of the aspirations and investment goals of the company.
Update for all open programs.
Free pre-eligibility check in all programs.
Consulting alternative sources of funding.
Score calculation according to the respective program.
Update company data on a monthly basis.
Research Information leaflet in electronic form.
Consulting on other issues.
Contact us and take advantage of instant access to information.