Tsatsakis - Traditional Cretan Products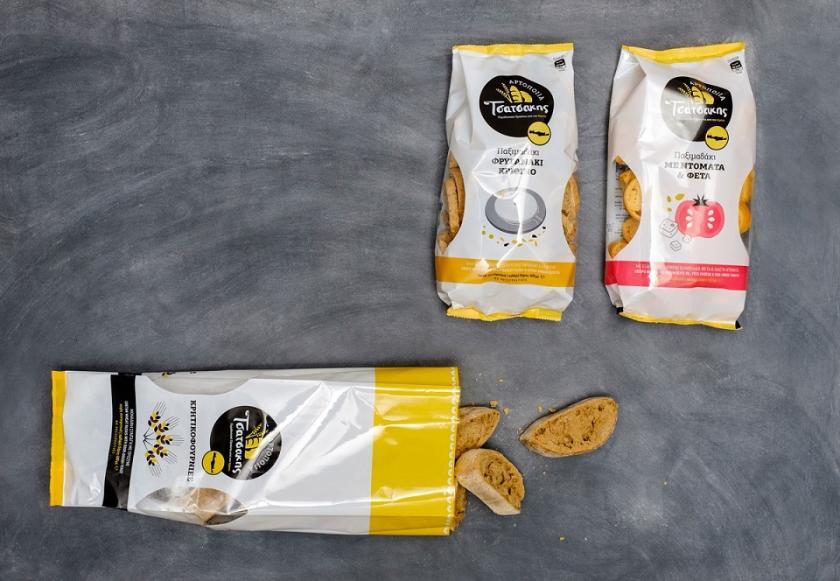 Published on
Tsatsakis SA produces traditional bakery products (Rusks, Breadsticks, crackers). It started as a family business in 1998 by the five brothers of the Tsatsaki family. Today the company employs about 50 people and its products are distributed throughout Greece and abroad (Germany, England, Italy, France, Luxembourg, Slovenia, Austria, Netherlands, Cyprus, Spain, America, Australia, Korea , South Africa etc.) in cooperation with leading companies and Super market chains.
Addressed to MDC Stiakakis, the company was looking for solutions to make its debt sustainable, but also to formulate a strategic plan for the development and strengthening of the brand name, of which the steps would be documented in concrete business plan.
Through a successful partnership that continues to this day, MDC Stiakakis contributed to the consolidation of the debt and the reorganization of all the aspects of its business, not only by creating a comprehensive business plan, but also by contributing to its subsequent implementation with guidance and consulting to the administration.
Specifically, through our cooperation we proposed and implemented:
Creation and implementation of a complete 5-year business plan for development.
Negotiation with banking institutions and lending arrangement.
Organization of the accounting and other departments.
The above brought the following benefits to the company:
Turnover proliferation.
Ability to repay the debt.
Strong brand name.
Complete administrative re-organization.
---
Related services: